The iNode MQTT Monitor application allows you to test communication between the device and the MQTT or HTTP / POST server. It also supports USB BT or LPWAN adapters and supports Web Bluetooth technology. Enables remote control of devices, e.g. the output in iNode MCU Relay. Application is dedicated to the Google Chrome browser and works on Android, Windows, Linux operating systems, etc. After loading the application, it can be installed for easier launch later. An application icon will appear on the main screen. In Android OS, the application allows you to connect and configure iNode sensors in the BT 5.1 version.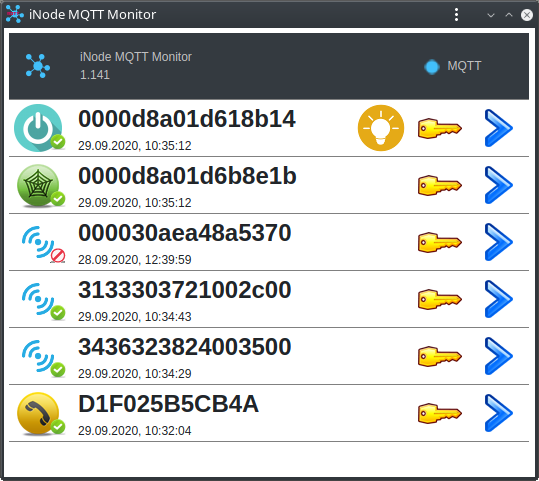 After starting the application, it shows devices that send data to the MQTT server iot.inode.pl. This is a free MQTT test server for users of the iNode products.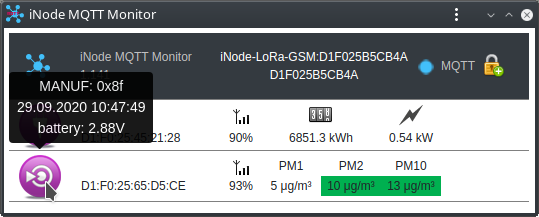 Sample screen with Android OS.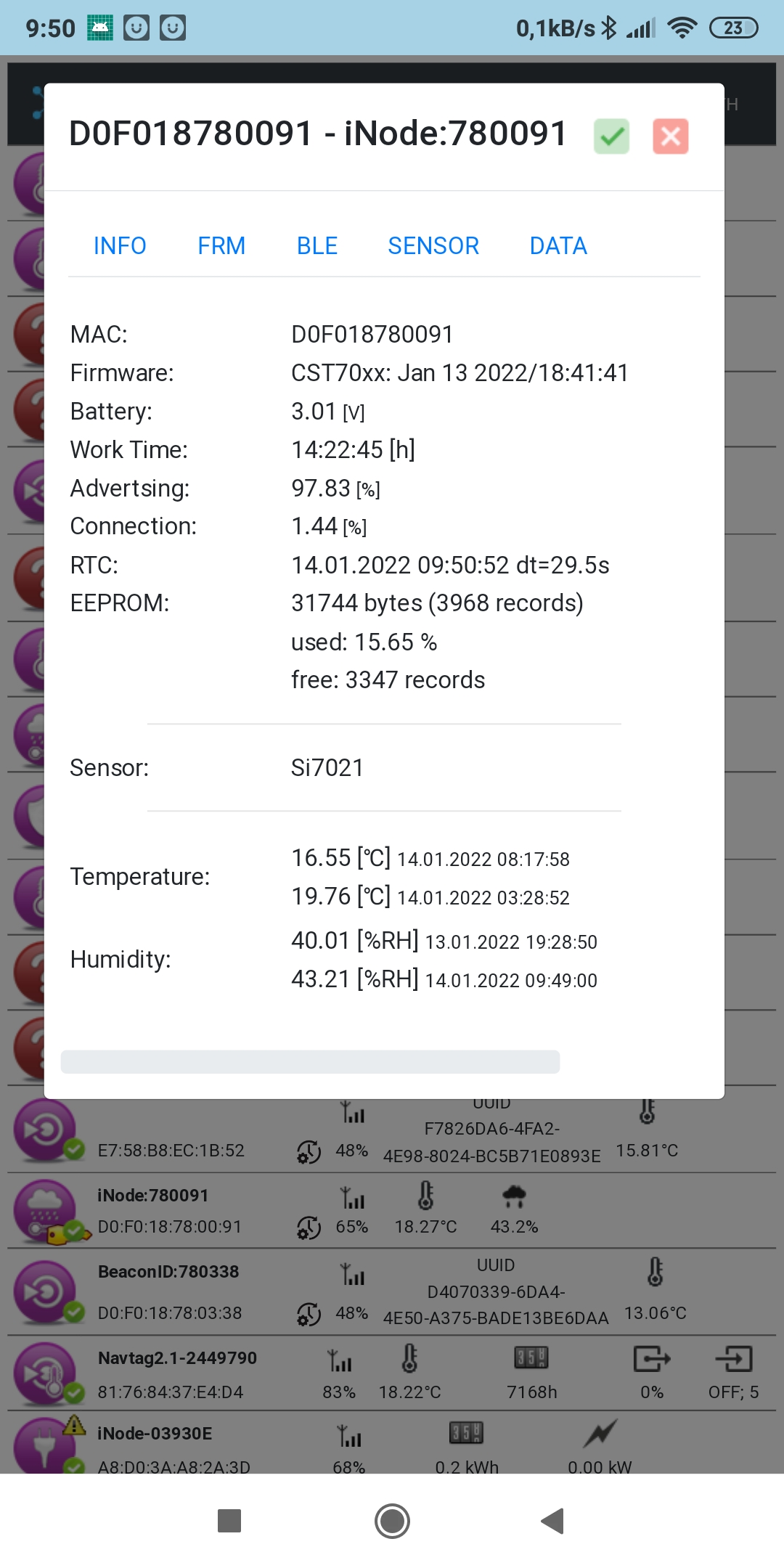 Node MQTT Monitor user guide:
Important !

ELSAT s.c. does not guarantee that the MQTT iot.inode.pl server will be available in the future and under what conditions. The user must be aware that data sent to this server may be received by others. For privacy, you should ensure that send on this server data to be encrypted - this is the default option in the iNode LAN Central, iNode MCU Relay or iNode GSM MQTT LPWAN device. The default password for encrypting them is different and randomly created on each device. The data on the server are not archived in any way, but they are publicly available, which results from the specifics of the MQTT server operation if access to it is not restricted by means of a username and password. ELSAT s.c. is not responsible for the content of this data in any way and does not interfere in any way – moderates it.